Learn about how Get can help you with both digital and cash payments in this guide.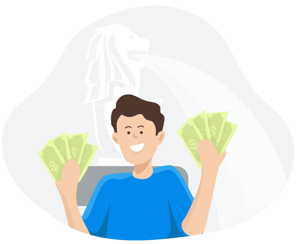 You've got your online shopfront page all set up and now it's time to start selling some items (event tickets/memberships/merchandise). Within the Get platform, we allow organisers the flexibility to do both digital and in-person booth payments. To get started, be sure that you have both your laptop and mobile phone with you.
To collect digital payments, the Get platform partners with a secure third-party platform to process all transactions. We NEVER store any financial information from our users.
Collecting Digital Payments on Get:
Customers will input their card information as part of the checkout process
Once payment is complete, their transaction will reflect on the "Transactions History" page located within the "Finance" tab
Customers will also receive a purchase confirmation email from Get
Are you collecting cash payments? Do you have a booth setup at your event? Maybe you are allowing same-day ticket sales for a limited time?
Get allows you to easily collect in-person cash payments using our Booth Payment feature. Read below on how to setup booth payments and how to securely transact in-person payments.
Collecting Cash Payments on Get:
Login to Get on the desktop app & mobile app
Open the desktop app first and click on "Quick Links"
Click on "Collect Booth Payments"
(your landing page link should have "http://~/booth" at the end)
The customer will follow the checkout process as per normal
At the checkout page, select "Pay By Cash" and the total amount to be paid will be shown in your mobile app
Open the Get mobile app and click on "Seller Center"
Your "Balance" tab will show you the amount of cash transactions you will have to confirm. Click on it to access your Cash Register
Click on the "Cash Register" icon located at the top of the screen
If the cash you received tallies with the amount indicated, click "Confirm Payment" to process the transaction
Customers will now receive their confirmation email from Get
Cash transactions will be recorded within "Transactions History" report located in the "Finances" tab