Steps is Get's bundling feature. We allow organisations to bundle up to 20 tickets. If you would like to create a bundle of tickets for group purchases (e.g. Family of 4), follow these steps:
Under the specific ticket tier, click on the Steps dropdown list
Choose the exact number of tickets to offer in the bundle. (e.g. choosing 4 as ticket tier is specifically for Families of 4)
De-select all other options, ensuring only number 4 is selected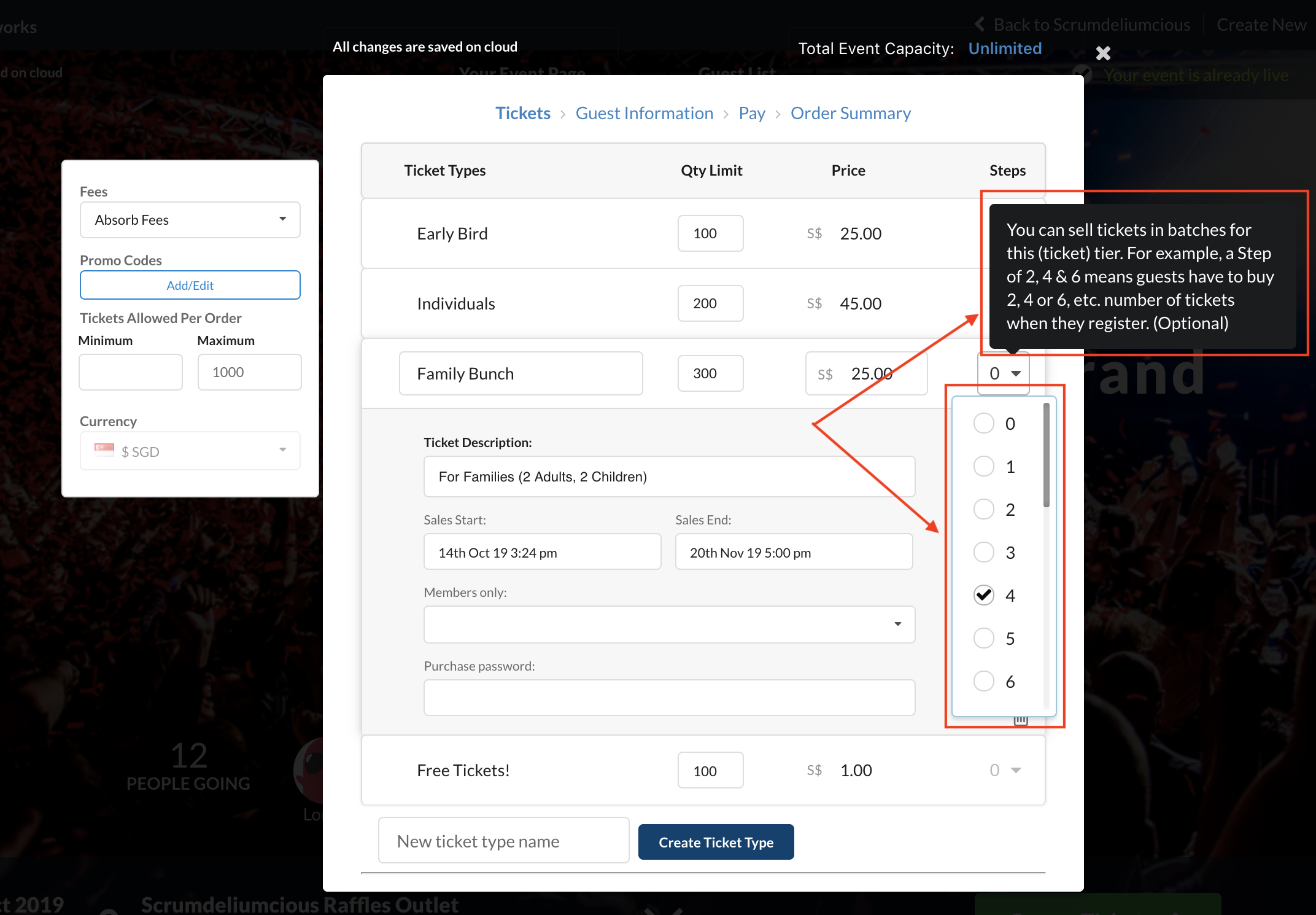 NOTE: If you are offering bundle options, do set the Price to be calculated as an individual ticket.

E.g. Family of 4 bundle is to be priced at $100.00 in total, I should set my price to be $100.00 / 4= $25.00.