Transfer your organisation to a team member
To transfer ownership of your organisation:
Log into your Get account and access your Team Members Tab
Click on "Transfer Ownership" and select the Team Member you want to transfer your organisation to from the drop down list provided
Click on "Confirm"
NOTE: You can only transfer ownership to a team member in your organisation.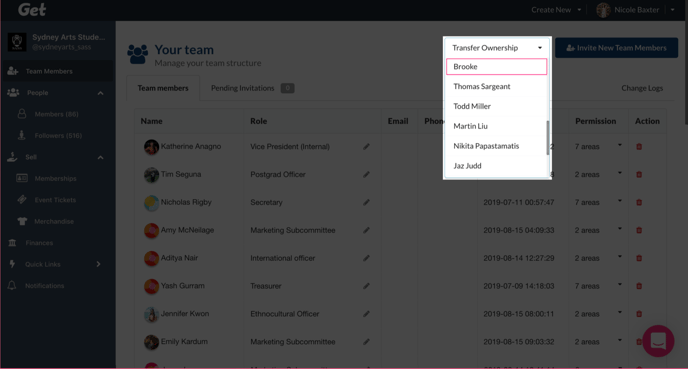 ---
❓Was this article helpful? Rate us down below!
We value your feedback. Please do not hesitate to reach out to us if you feel like we've missed out something. You can reach us by creating a conversation on our chatbot OR emailing us at We love hearing from you! ❤️